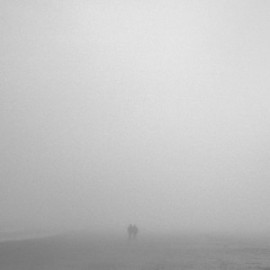 SLOW FADE SAILORS
Description
December, 2017
David and Andrea from Montreal indie-folk band Will Driving West look back on a year of professional disappointments, deals falling through, and the like. They have not written a song in months. They can't.
David listens to the Peaceful Piano playlist on Spotify in an effort to find some quiet space inside. A light bulb illuminates. He sits at the piano and writes a song on the spot. He asks Andrea if she wants to come and listen to it. She does, and then sits at the piano and improvises something. David doesn't tell her, but he hits the record button. Another song is born.
Something has happened, moved, shifted. The sensation is new, but familiar. They haven't felt this good in a while.
A month later, David and Andrea are preparing to release Lovers In No Mind's Land, the quiet tale of a husband and wife leaving their troublesome thoughts at the door, allowing for peaceful music to surface in a tranquil shelter they built inside themselves.
***
Formerly known as Man an Ocean, David has written music for several movies, TV shows and plays, working with acclaimed directors such as Daniel "Podz" Grou (Vikings, Cardinal, 19-2) and Rafael Ouellet (Best Director Award at Karlovy Vary Film Festival). He and his wife Andrea now form the instrumental duo Slow Fade Sailors.