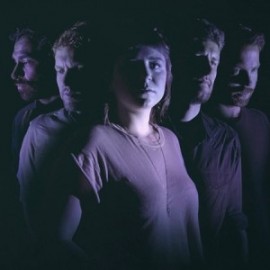 FEVERS
Description
FEVERS just released album Apologia showcases their penchant for writing infectious electro dance-pop alternating with cinematic moods. An inspired mix by Grammy-nominated Damian Taylor (Björk, Austra, Braids) brings their creative and beautifully diverse tracks to a new level.
"Hugely sweeping cinematic" (CMJ)
"Catchy pop and sublime vocal delivery" (CBC Radio3)
"Stars/Young Galaxy-style space-rock [...] one of the best albums of the year" (i(heart)Music)
With regular rotation on CBC Radio 2, their music plays on commercial airwaves across Canada including SiriusXM with multiple placements on !earshot charts.
#Electronic #Pop #Dance #Alt-Rock
Influences: Young Galaxy, Yeah Yeah Yeahs, Mother Mother and Metric.