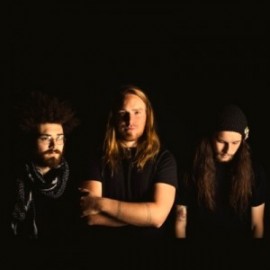 EQUSE
Description
In the last three years Equse produced three albums, did 70 shows all over « la belle Province », sold out at the « Festival d'été de Québec » and made the openings of bands like Half Moon Run and Marie-Pierre Arthur.
After Earthquake Under Subtle Elements and EQUSE, the band launch their newest opus, Like a Whisper. This album gives a new breath to Jean-Raphaël Côté, Gabriel Turcotte et Alexandre Robichaud to whom is now added Antoine Létourneau-Berger (Talfast, L'Oeil et le Monocle).
Many influences stick to their progressive rock roots. In the blending of multiple styles they found their own sound who defines them by something unique, soaring and atmospheric.