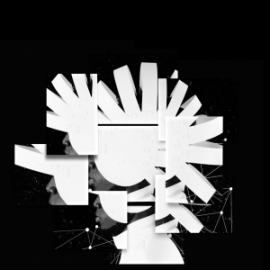 AFROTRONIX
Description
AfrotroniX merges electronic music with African rhythms and electric Touareg blues.
The live shows are an original creations mixing an electro DJ , live instruments (drums : Lionel Kizaba), African urban dance performances and digital art .

Discovered at Paris AFROPUNK fest , AfrotroniX is an original creation by the famous Chadian guitarist Caleb Rimtobaye who worked with international artists like Mbongwana Star, Brian Kennedy ( Rihanna, Chris Brown) and many more...
Caleb Rimtobaye now lives in Montreal and has been touring the world for the past 10 years (Australia, Canada, USA, south Africa, Korea, Switzerland)