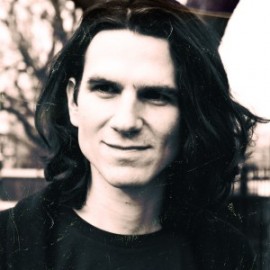 GUILLAUME MARTINEAU
Description
Honoured as the Revelation Radio-Canada 2015-2016 in jazz, pianist Guillaume Martineau is widely known for his versatility and creativity across many genres and musical styles. He completed his jazz studies at the Berklee College of Music in Boston in 2012 where he received the North American Scholarship and the Zambelli Award. After completing his masters degree in classical piano performance at McGill University, he won the 1st prize at the Canadian Music Competition in 2009, around the same time he had his first experience with Oliver Jones, who inspired Guillaume to transition from classical to jazz as an artist and pianist.
Today, Guillaume's achievements as a pianist and artist reflect greatly on his versatility. He was the invited soloist of six different symphony orchestras, recorded the piano parts in the feature film Louis Cyr, hosts his own weekly one-hour radio show dedicated to his own musical improvisation on CIBL Radio-Montreal, and not to forget his piano marathons lasting up to 12 hours non-stop. Throughout Guillaume's career, he has performed internationally in countries including Canada, U.S., Japan, France, Switzerland and Austria. In his first album Par 5 chemins, Guillaume expresses his imagination through his compositions in creating music best described as a Cinematic-Jazz style. His second album Piano Marin was recorded at Radio-Canada's Studio 12, which reaches the endless possibilities in Guillaume's creativity, featuring all-entirely improvised works.
Guillaume Martineau's creative style, artistry and voice as a musician and composer is greatly influenced by his mentors in both classical and jazz styles: Menahem Pressler, Anton Kuerti, Richard Raymond, Gilles Manny, JoAnn Brackeen and Laszlo Gardony, to name a few.